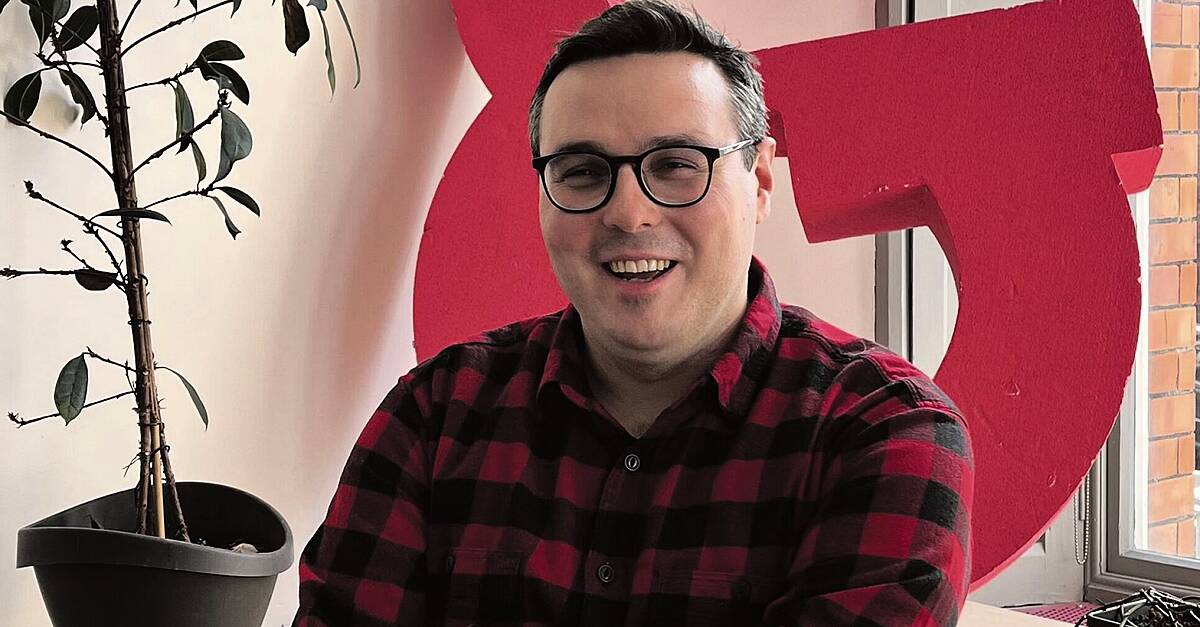 Banks are getting up to speed with new types of financial services
Change is not often associated with the banking sector, and given banks' desire to demonstrate stability and continuity, this is hardly a surprise. Behind the scenes, however, a silent revolution has taken place in the technology that underpins banking.
At the same time, customers of Irish banks have dipped a toe in 'fintech' waters with current accounts and currencies provided by so-called 'neo-banks', online-only outfits that typically operate in the whole of the European Union and beyond. customers for niche transactions.
User experience (UX) specialist Each&Other has found that traditional banking institutions, well aware of the threat from new players, are able to react.
Prior to joining the agency, Billy Kennedy, principal UX designer at Each&Other, worked on projects in Britain with a new market player, Mettle, aimed squarely at tackling neo-banks, and owned by NatWest.
"They hypothesized changes in working habits, in terms of moving from the traditional model to the gig economy," he said.
Kennedy acknowledged that ongoing changes in the economy are impacting user behavior and demands.
"Essentially what we were asked to do was understand the behavior of these groups and what their banking needs were. We found that many of these people don't see themselves as businesses," he said.
Anticipating possible regulatory changes, they have endeavored to offer a low-cost business account that works like a traditional online checking account.
"It was expected that these customers would be required by law to use business accounts, and the requirements for opening a business account are very onerous, so the idea was to try to get ahead and 'automate as much as possible for these people, essentially creating a challenger bank for the gig economy,' he said.
Despite the focus on true neo-banks and the cloud-like technology that underpins modern banking, Kennedy found there was a lot of value in the trustmark story. Specifically, being part of a larger institution and being known to be part of it helped build trust.
"Mentioning the name of the bank gave them a boost," Kennedy said.
The future of Irish banking
The same could be said in Ireland, where the names we all know offer some confidence. However, Kennedy said Irish banks risk chasing ghosts, at least in technological terms.
"They offer features that most challengers had, in this market, six years ago, and Wise, formerly TransferWise, had, internationally, 11 years ago," he said. .
One thing that Each&Other has found is that Irish customers are very aware of the price schedule and therefore will shop a lot. Over time, this could become a real problem for incumbents.
"The cost of doing financial business in Ireland is a bit higher, probably because the customer base is smaller. Europe-wide, challenger banks will see this as an opportunity," he said.
A change is already underway: traditionally in business banking there is a fee per transaction, but many competitors across Europe are moving to a monthly subscription model.
Irish banks have not stood still, Kennedy said, but they must do more. Work in the field of automation and artificial intelligence (AI), for example, has borne fruit.
"Many also offer good complementary technologies. With a little help from you, they will learn to categorize transactions, for example. They're doing a good job of catching up, but it's really just catching up," he said.
"Self-service in many countries means you can do 90-95% of what you need in the app. In Ireland you can do the basics, but for anything complex you need at least phone and maybe go to an agency. And culturally we like the face-to-face element," he said.
The disconnect, however, goes both ways: customers of Irish banks themselves have not clearly called for a wider range of products, for example, investment.
At a time when the hype around alternative investments has reached fever pitch – hardly a day goes by without the talk of cryptocurrency and, with inflation a major concern, gold is now being heralded at the national radio – it's no surprise that financial services can seem intimidating. region.
This is partly due to Irish regulation which is outside the industry's control: for example, exchange-traded funds (ETFs) that track stock indices are popular in much of the rest of Europe, but complicated to own in Ireland.
One concern is that the pent-up demand is directed towards risky asset classes. But it also shows that Irish consumers might want to do more with their banks.
"People who sign up for crypto show that there is a demand for financial instruments. Maybe it's not going to the right instruments, but it indicates demand," he said.