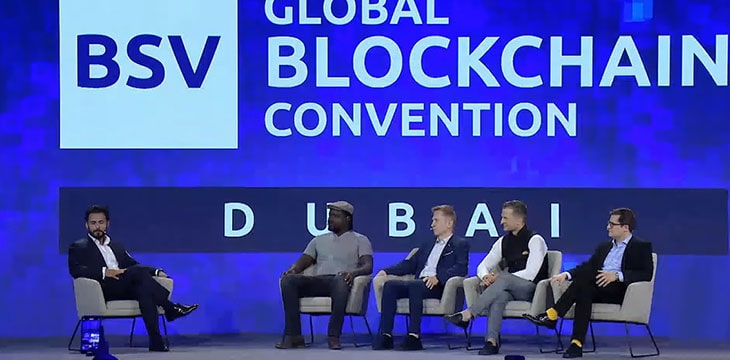 BSV Global Blockchain Convention: The future of financial services on the blockchain
The market for financial services is huge, but not all potential customers have access to it. At BSV Global Blockchain Convention in Dubai, a panel of four experts discussed how the future of financial services will unfold using the BSV blockchain, making financial services more efficient and above all more inclusive.
The panel was moderated by Naeem Aslam, Nasdaq columnist and founder of Council Zaye. Panelists include:
BSV blockchain, Dr. Craig Wright, and some pretty distorted media reports
Before the panel started analyzing how the BSV blockchain can help financial services, moderator Naeem Aslam pointed out that he was quite new to Bitcoin SV and had a bit of trouble understanding the true history and role of Bitcoin.
"This is my first BSV conference that I've attended. I kind of stayed away because of something about Craig Wright, how he's the father of Bitcoin and everything. And Patrick and I were talking about it. In the last day and a half, I learned a lot about BSV (…). What I learned is that BSV is really an enterprise solution. It is made for business. So Patrick was telling me that sometimes the media portrays things completely differently," Aslam said.
What Aslam was referring to are the commercial attacks via the media that have been launched against the inventor of Bitcoin, Dr. Craig Wright in the past. However, as more and more information about Dr. Wright and the true story of Bitcoin comes out, for example, with the outcome of the Kleiman v. Wright case, public perception is already changing – for advancement of Bitcoin and its creator, Dr. Wright. It was important for Aslam to give this brief introduction of himself and his journey to familiarize himself with the BSV blockchain, as it shows how quickly Bitcoin SV is understood once the real information finally reaches the recipient.
The BSV blockchain as an enterprise-focused blockchain solution
Prinz went straight to the point that Bitcoin SV, like the BSV blockchain, serves as a trusted ledger for corporate use.
"What you all saw in the booth area (of the convention) is that there are companies from all kinds of industries. It's an infrastructure, isn't it? It is an enterprise-ready data infrastructure. We are all businesses, some very large, some very small. But we all need scalable infrastructure," Prinz said.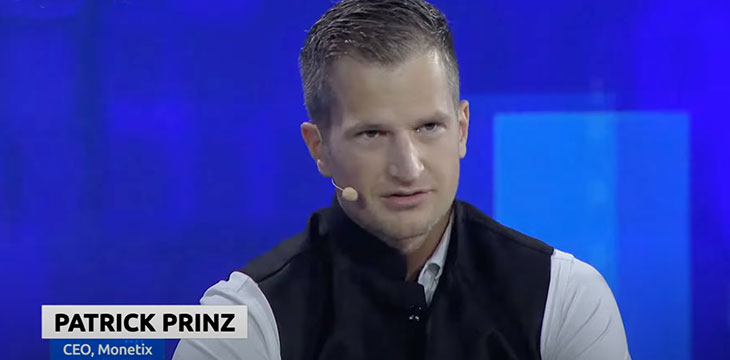 The panel discussed how the current NFT market is not yet unfolding the full potential of NFTs in general, as NFTs used in the financial sector could reveal a whole new dimension.
"I believe that NFTs have a very unique factor: they can have a value, which is different for a different customer, so let's imagine a regular product that is sold today by banks to their customers (…). I think that ultimately these financial products will be structured as NFTs," Kaszycki said. According to Kaszycki, financial service providers such as banks will adopt NFT technologies to have a contract with their customers.
NFTs and the financial sector, but what about the unbanked?
"So that's a trillion-dollar industry, when we talk about financial institutions," Aslam said. But Aslam is not worried about the banked, but about those who are not, those who do not yet have access to financial products at all.
Prinz introduced the audience to Monetix, a Swiss fintech company that also focuses on parts of East Africa. Together with Monetix, Prinz is working on an NFT solution that could replace the coupons that the Ministry of Agriculture and Fisheries currently issues to farmers. However, at present, these farmers are unbanked and partly illiterate. With the BSV blockchain and NFT solutions, Prinz is convinced to make the financial world much more inclusive.
Regarding micro-loans and micro-payments in Africa, Eric said that the BSV blockchain offers a great opportunity. According to Eric, on the African continent, mobile payments already represent up to half a trillion of money transferred, but the problems of access to the global financial market are still a reality for many Africans.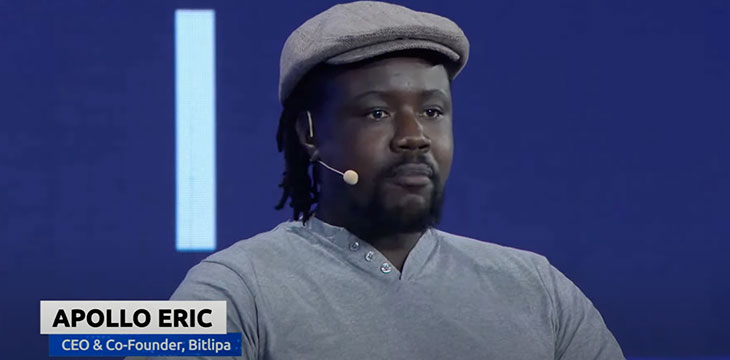 This is where most digital assets go wrong today. Since they are not scalable and have high transaction costs associated with them, the unbanked people of the world cannot use these types of technologies. Well-known blockchains like Ethereum come with incredibly high transaction fees lately. A blockchain-based payment system is not inclusive if it charges higher fees than VISA, Mastercard, PayPal, etc.
"What blockchain provides is, in my view, the layer that makes it cross-border. So basically there is no need for additional regulations, no need for additional permissions, etc. We just need to provide an additional compliance framework, to make everyone safe and comfortable for anyone using it for business. I think BSV is a great fit for businesses, as well as financial markets," Kaszycki said.
Low cost transactions on the BSV blockchain and regulatory frameworks
The panel discussed that low transaction fees are not only inclusive for the unbanked, but also lead to a broadening of the target group for financial products even in highly developed countries. With the BSV blockchain, financial products can be launched that allow investments as small as a dollar or a euro, instead of a four-digit investment or more.
Kaszycki also pointed out that BSV still needs to be promoted to relevant target groups. While other blockchains may have a larger user base at the moment, BSV offers the lowest transaction costs, which is a prerequisite for mass adoption of any blockchain, according to Kaszycki.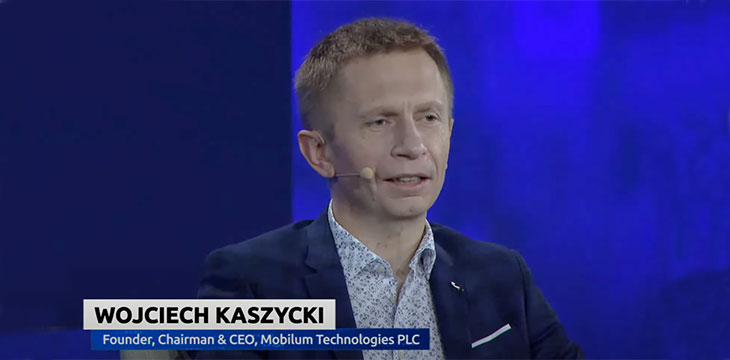 Schultz described the evolution of the German regulatory framework as an entrepreneur-friendly blockchain, enabling compliant creation of security and utility tokens. According to Schultz, EU member states plan to have a harmonized legal framework regarding digital assets until 2024. In Germany, venture capitalists showed a sudden interest in the token economy, spurred by the new clarifications legal.
"Traditional venture capitalists in Germany currently have a huge fear of missing out, like two years ago when we were talking about token solutions they were like: non-compliant. Now we see crazy investments. If you ask them about a token economy, they say, what is a token economy? But they've invested. So there's definitely plenty of room now for protocols to hit the market. said Schultz.
As another blockchain-disrupted financial services market, Schultz sees the crowdfunding space deeply impacted and notices an influx of funders who are not from the digital asset sphere. With its Blockchain Punk Labs, Schultz offers tokenization, fundraising and business development services.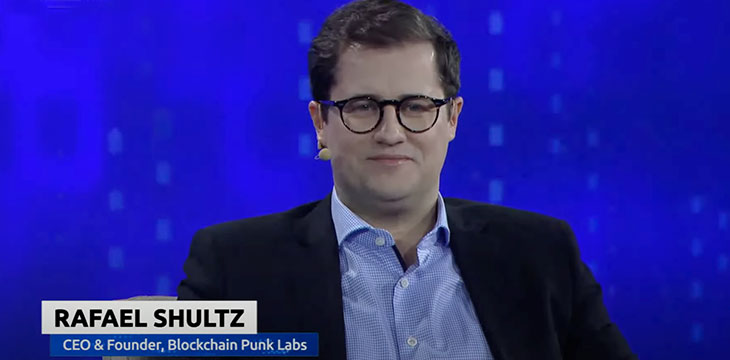 Panelists agreed that the prerequisites for blockchain to disrupt the financial services market are easy access and low transaction fees. The BSV blockchain already offers low-cost transactions, and the convention had several presentations, such as Gate2Chain's, which showed how to simplify access to the BSV blockchain.
Watch the BSV Global Blockchain Convention Dubai 2022 Day 1 here:
Watch the BSV Global Blockchain Convention Dubai 2022 Day 2 here:
Watch the BSV Global Blockchain Convention Dubai 2022 Day 3 here:
New to Bitcoin? Discover CoinGeek bitcoin for beginners section, the ultimate resource guide to learn more about Bitcoin – as originally envisioned by Satoshi Nakamoto – and blockchain.