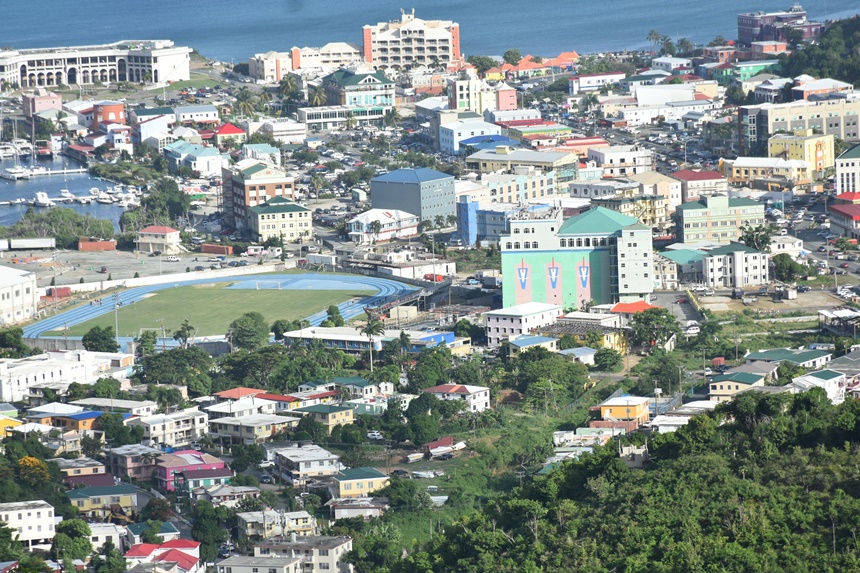 Finance minister seeks to reduce BVI's overreliance on financial services
Prime Minister and Finance Minister Dr Natalio Wheatley has indicated that the BVI's overreliance on its financial services industry, one of its two main economic pillars, is unlikely to continue.
The Prime Minister at the time addressed some of the challenges the BVI faced as it navigated the implementation of the recommendations of the Commission of Inquiry (COI) through his proposal in the United Kingdom (UK) .
In terms of government revenue, the finance minister said he does not expect financial services in the future to be able to play the role they have in the past.
"We are facing challenges for our financial services industry, which of course is something that [has] have been very well regulated and we have had very strong leadership in financial services for many years," Premier Wheatley said on the Umoja radio show recently.
He noted that the territory's tourism industry – the second of its two economic pillars – is something that should be strengthened, along with other efforts to diversify the BVI economy.
"Our financial services sector will continue to be well regulated and we will continue to do what we need to do to meet our obligations, but of course the overreliance on financial services on the government revenue side is something that we can no longer afford to do. It's too risky," Dr. Wheatley said.
Prime Minister Wheatley highlighted the Ukraine-Russia conflict and the COI itself as major challenges the territory has faced in recent years and explained that the government still had a number of areas to complete as it sought to respond. the territory's recovery efforts after the hurricane.
He said the government's plan is centered on redefining priorities.
The territory chief said it was one of the toughest five-year periods in the history of the Virgin Islands and said there would have to be a balance as the BVI moves forward.
Copyright 2022 BVI News, Media Expressions Limited. All rights reserved. This material may not be published, broadcast, rewritten or distributed.