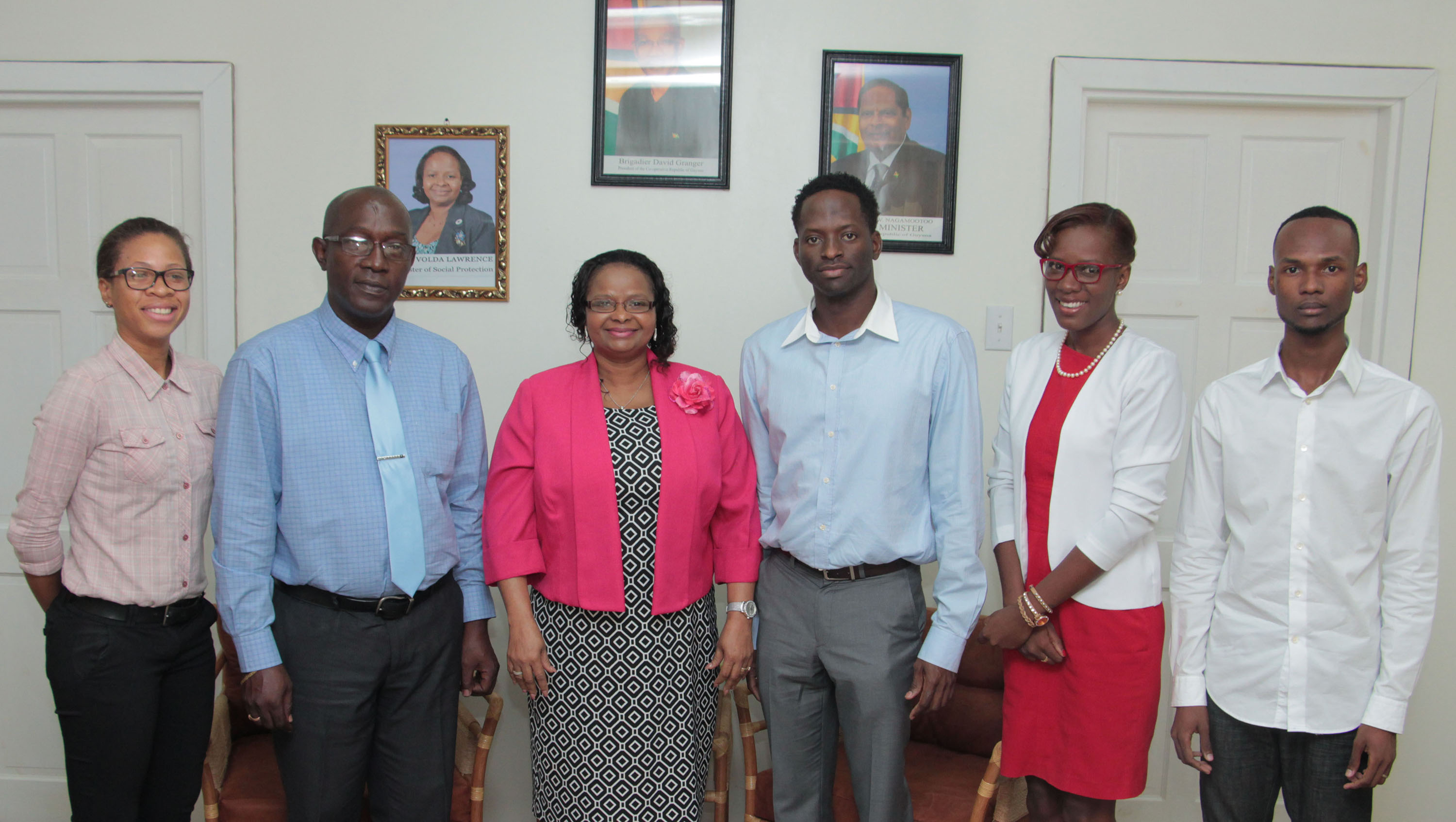 SASOD and Lawrence meet on LGBT discrimination in social and economic services
The Society Against Discrimination Based on Sexual Orientation (SASOD) presented Social Protection Minister Volda Lawrence with its recently released Social Protection Factsheet on Thursday, while engaging her in a discussion on the approach. human rights.
According to a press release from SASOD, the minister said there would be initiatives from her ministry that would see more cooperation with civil society organizations such as SASOD.
The organization's chief executive, Joel Simpson, noted that many lesbian, gay, bisexual and transgender (LGBT) Guyanese who speak openly about their sexual orientation or gender identity in the workplace regularly face discrimination. He cited a 2012 Report by Dr Christopher Carrico of the Law School of the University of the West Indies entitled "Collateral damage: the social impact of laws affecting LGBT people in Guyana".
According to the statement, Simpson said the report stated that men and women who identify as gay or bisexual "reported being denied access to jobs and being prevented from advancing in their careers because of their gender identity ". As a result, many LGBT Guyanese choose not to disclose their sexual orientation or gender identity at work, which could lead to increased anxiety and stress in the workplace, affect job performance, and have negative psychological impacts. .
According to the statement, SASOD social change coordinator Jairo Rodrigues spoke of the community dilemma given that same-sex intimacy between men is still criminalized under Guyana's laws. He noted that this prevents LGBT people from seeking police protection when faced with harassment, assault, intimate partner violence, homophobic and transphobic violence due to fear of discrimination, d 'further victimization and the threat of possible prosecution.
The statement said the minister said she was fully aware of her responsibility to bridge the gaps in society to promote better functioning of services between people and government and in her tenure as Minister of Social Protection, whatever she can do to fill these gaps, she would like to do. "We would like to see more collaboration. We need it if we are to change. We have to work together, "she said.
The statement said SASOD reaffirmed the need for the government to amend section 4 (2) of the Prevention of Discrimination Act 1997 to include sexual orientation, gender identity and status. health as grounds for discrimination; and implement and support comprehensive workplace equality policies and education programs aimed at combating discrimination based on sexual orientation, gender identity and health status in the workplace, both in the public service and in the private sector.
Also present at the meeting were Ministerial Counselor on Social Protection John Adams and SASOD Advocacy and Communications Officer Schemel Patrick and Board Secretary Alana Da Silva.