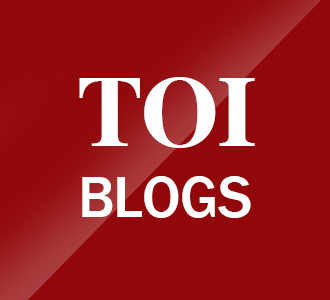 Why it's so hard to raise issues with Indian financial services
The banking sector's digital grievance system needs to address gender barriers and limited access to technology.
India has innovated in financial services to easily reach its most socio-economically marginalized people. It did this, for example, by transferring funds from social protection schemes directly to bank accounts (instead of cash or services on hand), promoting tools such as the payment interface. unified (UPI) and even offering a digital token for social services. social benefits via the recently launched e-RUPI platform. But when the target audience is faced with problems accessing these services, they struggle with poor consumer protection and grievance mechanisms (GRM). These experiences increase their distrust of new solutions and affect their adoption.
Gram Vaani, where the two authors work, and the National Institute of Public Finance and Policy (NIPFP) conducted research in 2020-2021 to discover the accessibility, effectiveness and inclusiveness of available GRMs with respect to banking services. The research was conducted by a survey of Gram Vaani's Mobile Vaani community media platforms in Bihar, Jharkhand, Madhya Pradesh, Uttar Pradesh and Tamil Nadu. More than 900 people responded to this survey, 80% of whom were between the ages of 18 and 35 and almost half had a monthly income of less than INR 5,000.
Related article: Financial Inclusion: The Key to Closing the Gender Gap in India
How does the grievance system work?
Our polls indicated that despite pervasive problems with banking services, 69 percent of respondents did not raise a grievance to address their concerns. For 20%, it was because they didn't know how to do it.
India's regulatory authorities have implemented a two-tier grievance system for its financial services. At the first level, financial institutions are required to have a formal channel to address user concerns, often referred to as an "internal recourse forum". At the second level, there are external options such as sectoral ombudsmen, consumer redress forums or civil courts. The Reserve Bank of India (RBI) has launched ombudsman services for banks, non-bank financial corporations (NBFCs) and digital payment service providers. Affected users can raise their concerns through letters or online tools.
Knowledge and use of these channels, especially among socio-economically marginalized and rural communities, is minimal. The 2019-2020 RBI Mediation Services Annual Report states that only 10% of complaints received by bank mediation services were from rural areas. Most of the complaints have been registered online, indicating that the use of this facility is largely limited to digitally equipped community members.
While one in five respondents to our survey did not know where to complain, other respondents shared a range of reasons for choosing not to complain. Here, too, user dissatisfaction with their interactions with bank officials came to the fore, with over 30% stating that this is the reason they did not complain. .
Why don't users complain?
These numbers strongly indicate that current complaint registration channels are not inclusive, accessible, or designed with the end user in mind. Here are the top reasons we found that prevent people from accessing the current financial grievance system:
1. Badly behaved bank agents, non-functioning automatic teller machines (ATMs)
Even though digital transactions are widely available, cash remains at the heart of financial transactions, requiring a visit to the bank or ATM. However, many respondents said they were not treated with respect by bank officials, making bank visits something to be feared or avoided.
Others said they had difficulty withdrawing money from their accounts, either directly at the bank or at an ATM.
Related article: Using FinTech for Financial Inclusion
2. Lack of digital access for women
To reach women who use banking services, we followed up with respondents who responded to the survey through the Gram Vaani women-centered platforms. But often male family members picked up the call. In most cases where the women answered the call, they handed the phone over to a male counterpart to discuss grievances regarding their bank accounts. While the role of women's financial inclusion in broader economic growth is the subject of much debate, financial services need nuanced solutions grounded in women's realities on the ground to achieve this. And digital solutions may not be the most appropriate given the gendered access to cellphones and the overall low digital literacy among women in India.
3. Complex and rapidly evolving technology
Many survey respondents asked for help filing complaints about social benefits they had not received due to banking problems. When we followed up with these respondents, we found that many of them could not understand the complexity of delivering benefits through their bank accounts. Almost 15% of the complaints did not concern banking problems, but concerned the inability of users to access certain social assistance schemes.
In addition, the access channels, language of forms and other aspects of the grievance registration process are highly technical. This makes GRMs inaccessible to people with low financial literacy, especially when financial tools and services change rapidly.
4. Heavy process, low resolution rate
Mobile Vaani volunteers, trained by NIPFP on bank grievance resolution, contacted 235 survey respondents who wanted help filing complaints about their banking issues. But many of them refused to continue the process for fear of negative repercussions. Thus, volunteers initiated online grievance procedures on the government portal for only the 74 respondents who agreed. When we got back to them after 30 days, only one respondent said they had received a call from the bank regarding their complaint. Following this, volunteers lodged a complaint with the RBI mediator, for 42 users. Yet even after 60 days of initiating the complaint online, only six users had received responses to their complaints.
The 2019-2020 RBI Annual Report mentions that nearly 32% of registered complaints were dismissed because they were not well represented. The experiences of Mobile Vaani volunteers reveal that even for someone trained and digitally literate, registering complaints on the government portal is a tedious process. This requires a high level of smartphone / internet skills to access the portal, a good understanding of financial terminologies to correctly interpret the forms, the ability to describe the details of the grievance, and a mobile phone to receive a password for use. single (OTP). And, of course, the user must have time to file a complaint.
A report on welfare delivery in India showed that most people find these systems and processes complex to navigate without outside help, forcing civil society to intervene.
How to create an accessible grievance system
Our survey results and complaint tracking experiences imply that users need easily accessible process information. Since people fear negative reactions from bank officials for filing complaints, they need platforms where they can raise grievances confidentially, without apprehension.
Instead of only offering written communication channels to initiate complaints, voice interfaces should also be encouraged to include more users. MRPs should also be gender-assessed to understand what would make them accessible to women and other genders. As new services such as e-RUPI are launched for the delivery of social services, these changes could be the starting point to make the handling of complaints in the financial sector relevant and accessible to all, increasing user confidence and the use of financial services.
This article originally appeared on India Development Review.
END OF ARTICLE