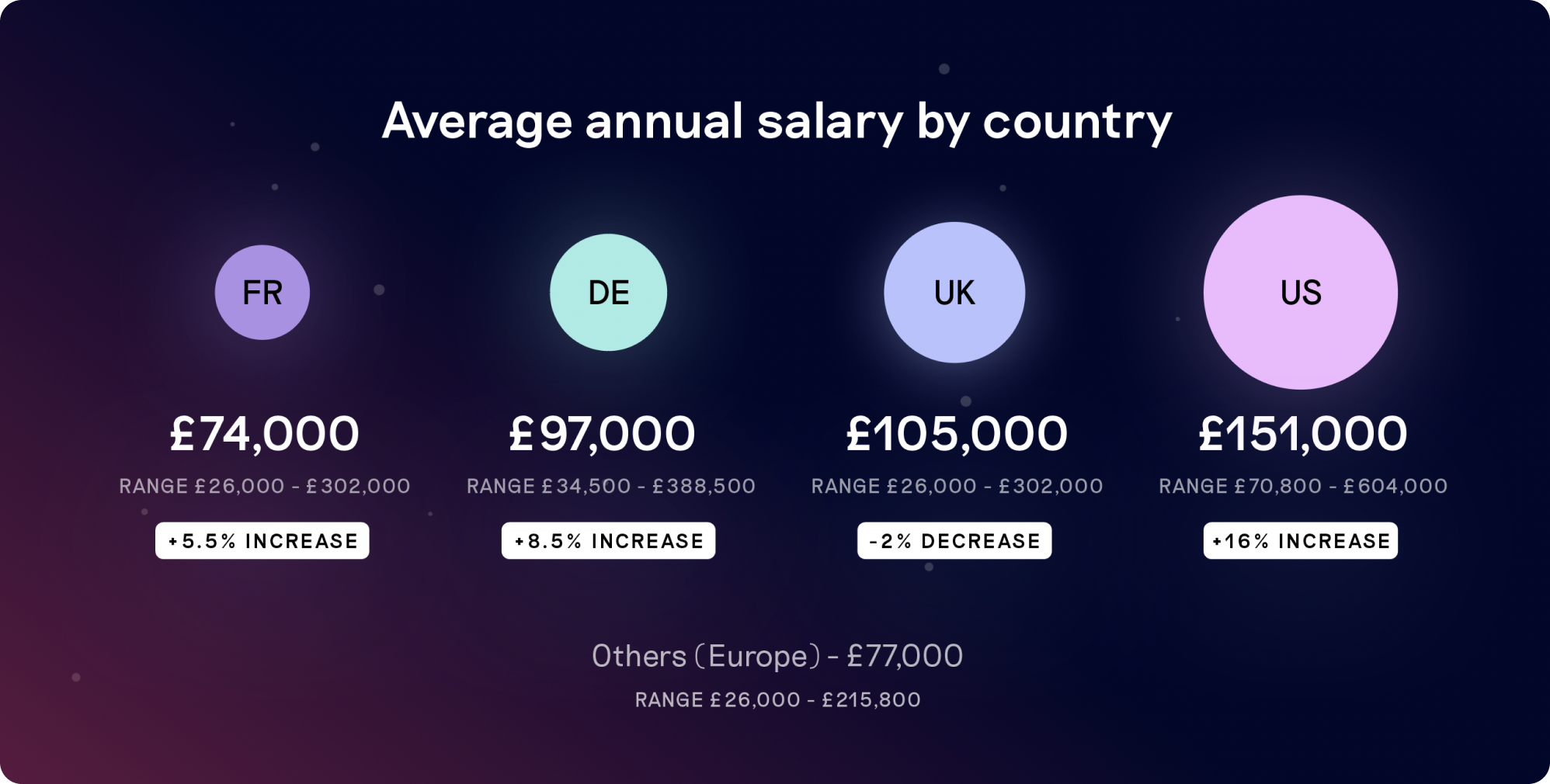 Women in the financial sector earn 30% less than men



Donor:

Expenses

|


Expenses

July 13, 2022

New CFO Salary Benchmark* study – conducted in Europe and the US – finds that the gender pay gap persists at all levels of the financial sector
In the UK in particular, new survey results have revealed that women are paid on average 30% less than men for the same financial roles. Most telling is the slow progress made with regard to young professionals. Women joining a finance role in the UK today can still expect to be paid 24% less than a male counterpart.
The gender pay gap still exists in Europe and the US
New CFO Salary Benchmark* Study Reveals Overall, Men in Finance in Europe and the US Earn 13% More than their female counterparts, although the gap is much larger in countries such as the UK (30%) and Germany (29%). In the UK specifically, the average female finance worker earns £89,000/€104,000, while her male equivalent earns £116,000/€135,000.
The pay gap is different across roles, with higher positions being more closely aligned. For example, the average salary in Europe and the US for a female Chief Finance Officer (CFO) is £112,000/€131,500, while the male equivalent averages £116,000/€136,000. , a difference of 3.5%. By contrast, at mid-level there is a 22% pay gap for financial planners, with the average salary for a woman in this role being £50,000/€59,000 compared to £62,000/72,000 € for its male counterpart.
Overall, women between the ages of 25 and 30 can expect to be paid 24% less than men of the same age. Between the ages of 30 and 40, the gap is smaller – 10% – while between the ages of 40 and 50, the wage gap widens again, with female seniors earning 20.5% less than their male counterparts.
Significant wage variations in the financial sector in Europe
The regional difference in average salaries for finance roles between the UK and the rest of Europe has narrowed compared to 2021. Average annual salaries by country show:
The average annual salary in France is £74,000/€87,000, while the UK has the highest in the region at £105,000/€122,500.
The highest overall average salary remains in the US, at almost £151,000/€175,000 a year, 43% more than in the UK.
Germany follows the UK in Europe with nearly £97,000/€113,000, followed by the Netherlands with £94,000/€109,500.
Next come Italy (£73,000/€85,000), Austria (£62,000/€73,000), Spain (£60,000/€70,000) and Portugal (£41,000/€48,000). €).
Despite these salary variations, nearly two-thirds (65.4%) of all finance professionals surveyed believe they are fairly compensated – although there are differences of opinion between men and women. Just over half (55%) of men are satisfied with their pay, while more than two-thirds (67%) of women believe they are fairly paid – even though the latter are paid less on average.
Other key findings from the study include:
The rate of wage growth in the UK is down to -2%, compared to France, which increased by 5.5%, and Germany by 8.5%. Overall, the United States has the strongest growth at 16%.
There are significant differences in market rates despite fewer geographic constraints and remote work opportunities, especially between the US and Europe.
The study also shows that older, more established businesses tend to pay more than new businesses.
Large companies, especially those with more than 250 employees, are also looking to higher salary offers.
Reflecting on the findings, Rodolphe Ardant, Founder and CEO of Spendesk, said: "The persistent gender pay gap should be a concern for all companies, which clearly need to do more to create a fairer pay scale. It's a particularly pressing issue now, with a tight labor market and employees in a position to demand better treatment from their employers. Employers who fail to provide fair compensation and flexibility to their staff risk alienating the best and brightest talent they desperately need to ensure continued growth.
*survey conducted by Spendesk and CFO Connect