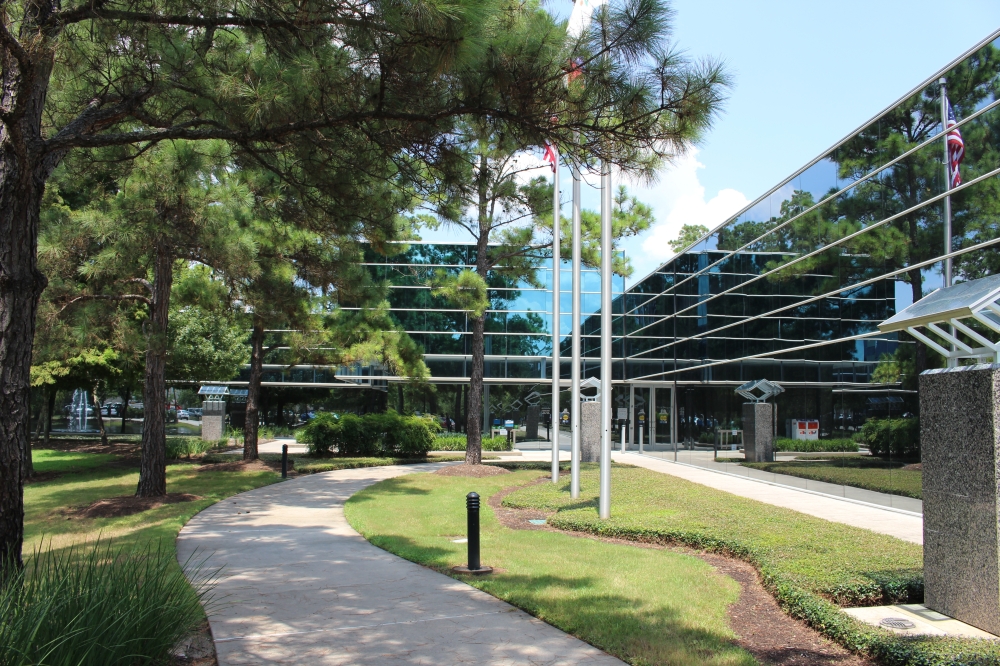 Woodlands Area Economic Development Partnership report shows 5-year record for potential new businesses
The annual report says 15 companies are in negotiations to relocate to The Woodlands. (Andrew Christman / Community Impact Journal)
The Woodlands Township Board of Directors accepted an annual report from the Woodlands Area Economic Development Partnership, which highlighted 15 proposed companies that could create up to 1,800 new jobs in the area.
Gil Staley, CEO of The Woodlands Area EDP, said one of the proposed businesses may have been recently announced to NYDIG, a bitcoin tech company coming to The Woodlands Towers. However, due to the confidential nature of the negotiations with the companies, Staley said most cannot be announced at this time.
"This is a five-year high for the EDP," Staley said. "It's even better than the previous five years."
Staley added that EDP is also tracking 10 expansion projects in the region, including two including expansions at Houston Methodist The Woodlands Hospital and Memorial Hermann The Woodlands Medical Center, which are expected to create more than 435 jobs upon completion.
Staley said the EDP's talks with companies over the past year have highlighted a change in the office environment in the region, with employers noting they are moving to a division of the week of work with three days in the office and employees working from home for the remaining two days.
"[The] the hybrid work schedule is popular as a retention strategy, "said Staley.
Staley added that this will likely change the development of office space for employers in the area in the future.
For the commercial sectors, Staley pointed out that the healthcare and education sectors were the two largest non-commercial employers with at least 100 employees for the Woodlands area, accounting for 28% and 18.1% respectively. The energy sector has shrunk to 11.2% of employees in the region, which Staley said he plans to continue declining next year.
Staley also said there had been a slight growth in the number of mid-size employers with 40 to 99 employees in the region through 2021, with several breaking into the region's top employers.
The 62 medium-sized employers represent approximately 3,758 employees in the region.
The Board of Directors unanimously approved acceptance of the report and will take further action at the December 8 meeting.